The month of August continued to provide excellent fishing both inshore and inside San Diego Bay.  Inshore the Yellowtail have been the stars of the show, and they've really started to fill in the second half of the month.  September and October are setting up to be great months for local Yellowtail.  The best bite for these has been off La Jolla, but fish can be found all they way south to the Whistler buoy.  Along the kelp beds calico Bass, Bonito, and Barracuda have been providing consistent action the entire month! Perfect live bait and clean warm water have made for awesome fishing.
Inside the bay the excellent Halibut fishing has continued through the month of August. We are catching at least one legal fish each trip we target them, with the potential for much more if the conditions are right.  The Spotted Bay Bass continue to provide action in between the Halibut bites, and we have been catching a few Shor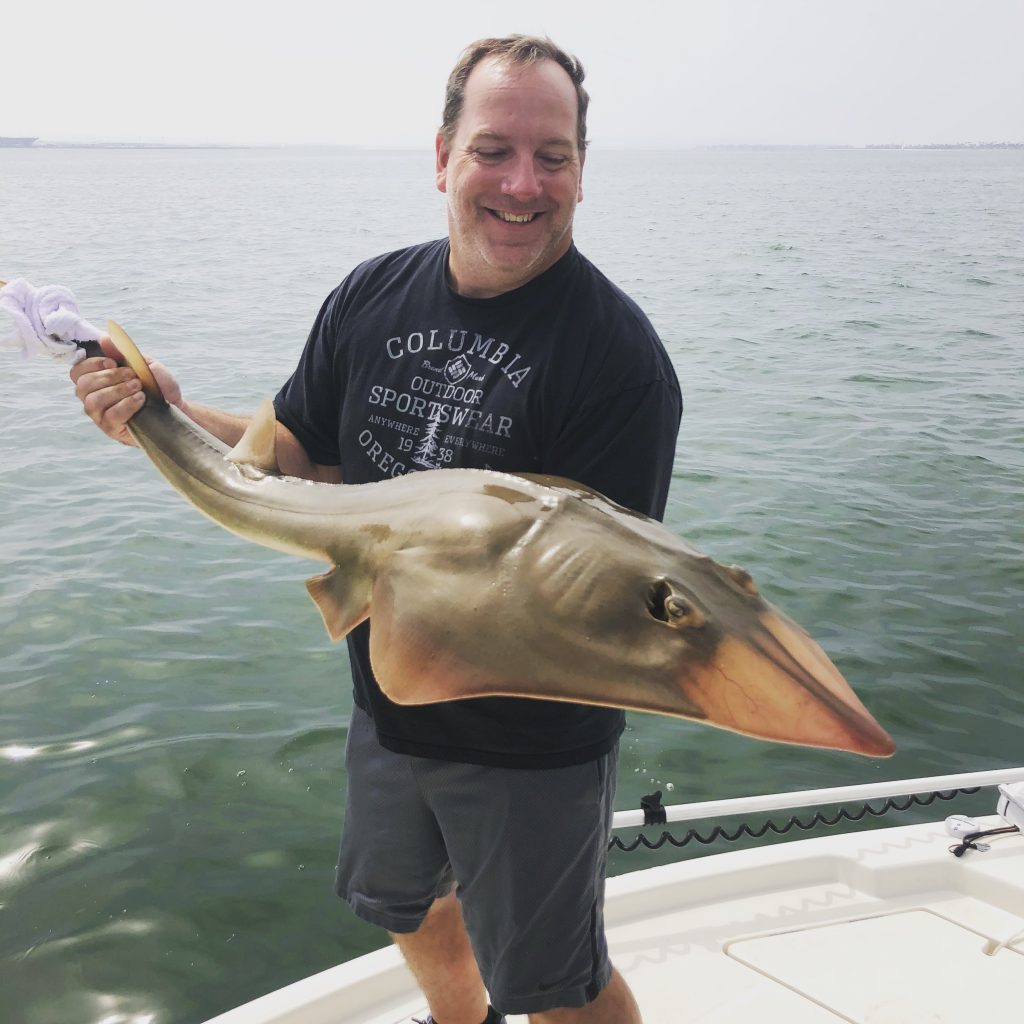 tfin Corvina as well.  With all the mackerel in the bay we have been taking advantage of this plentiful source of bait and have been using it to catch some nice size Shovelnose Sharks, Bat Rays, and Butterfly Rays.  These fish pull hard and can be a great way to finish up a half day trip in the bay!  We have plenty of open days in the month of September so be sure to book a trip so you don't miss out on the action!